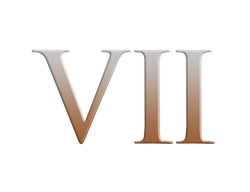 Does Star Wars Episode VII have a working title? According to Harry Knowles of Ain't It Cool News, it absolutely does. The alleged AICN source claims that the working title of Episode VII is Star Wars Episode VII: The Ancient Fear, and that the title refers to a villainous character who will be played by Max von Sydow. This villain will reportedly put Pazuzu, the demon that von Sydow faced off against in The Exorcist, to shame.
Personally I doubt that this is the title. Back in 2004, AICN reported that the title to Star Wars Episode III: Revenge of the Sith would be "The Creeping Fear," and we know how that turned out. "The Ancient Fear," however, does sound like it could be plausible, and it's an interesting title. When you break it down, it's the complete opposite of Star Wars Episode IV: A New Hope—new vs. ancient, hope vs. fear. Thematically, such a title would make a lot of sense, assuming there's any truth to this.
What do you think of this rumored working title? Would you be satisfied if the full title was Star Wars Episode VII: The Ancient Fear? Let us know in the comments below!
---
About the Author
Brandon Rhea is the founder of Star Wars Fanpedia, a contributor on Wookieepedia, and the owner/operator and creative lead of The Star Wars RP. Professionally, he is Senior Community Manager at Wikia, the host of Fanpedia. Follow him on Twitter @brandonprhea.