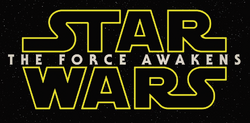 In anticipation of the release of Star Wars: The Force Awakens, many fans have taken to the internet to create fan-made Episode VII trailers. Here on Fanpedia, our focus is not only on Star Wars news, but also on showcasing the great works created by talented Star Wars fans.
On this page, we will document some of the great fan trailers that we have found. If you know of any fan-made Episode VII trailers that are not on this list, please feel free to add them.
Fan trailers
Edit
Ad blocker interference detected!
Wikia is a free-to-use site that makes money from advertising. We have a modified experience for viewers using ad blockers

Wikia is not accessible if you've made further modifications. Remove the custom ad blocker rule(s) and the page will load as expected.