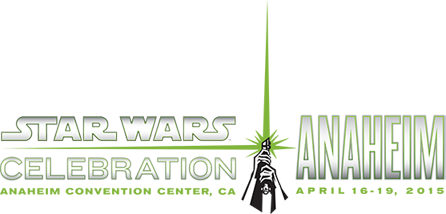 Celebration Anaheim is an upcoming Star Wars Celebration that will be held from April 16 to April 19, 2015 at the Anaheim Convention Center in Anaheim, California. It will be held in the months before the release of Star Wars Episode VII and will help to celebrate the return of Star Wars to the big screen. The convention, first announced at the end of Celebration Europe II, will also be held in close proximity to Disneyland.
Unlike previous domestic Celebrations, a Roman numeral will not be used for the name of this convention. Therefore, it's simply known as Celebration Anaheim, rather than Celebration VII.
External links
Edit
Ad blocker interference detected!
Wikia is a free-to-use site that makes money from advertising. We have a modified experience for viewers using ad blockers

Wikia is not accessible if you've made further modifications. Remove the custom ad blocker rule(s) and the page will load as expected.