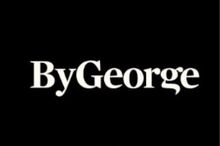 By George is a Star Wars fan film written and directed by Kevin MacDonald (The Kids in the Hall, Galaxy Quest) and Ron Sparks (This Hour Has 22 Minutes, Video on Trial). It stars Sparks and Scott McCrickard as Alan Ladd and George Lucas.
Produced by Fanwackwick Productions in 2012 as part of Toronto's 48-hour challenge, where the film was nominated for several awards. The plot revolves around a man who is convinced that his neighbor is George Lucas, who he also believes is filming Star Wars Episode VII in the shed behind their houses.
TIFF Bell Lightbox 48 Hour Film Challenge – Audience Choice – Nominated
Best Short Film (2013) – Nominated
Best Director of a Short Film (2013) – Nominated
External links
Edit
Ad blocker interference detected!
Wikia is a free-to-use site that makes money from advertising. We have a modified experience for viewers using ad blockers

Wikia is not accessible if you've made further modifications. Remove the custom ad blocker rule(s) and the page will load as expected.